SPARK 1000 Professional Sweepers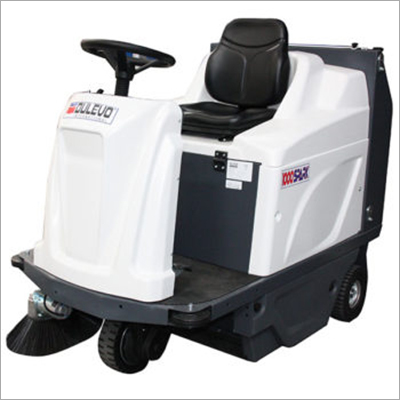 SPARK 1000 Professional Sweepers
Product Description
Dulevo 1000 Spark is an always reliable rider sweeper that offers value for money.
The Dulevo 1000 Spark is a rider sweeper that will prove to be productive and versatile on medium to small areas either indoors or outdoors. It can be used on different types of surfaces including carpets.
Its compact design, practical and functional features, make it easy for any operator to use, making it manoeuvrable and quick in confined spaces.
In the Dulevo 1000 Spark rider sweeper, a petrol engine (Honda) is an option as well as battery power: as both versions feature front wheel traction, they are both silent and have no emissions.
Featuring an over-throw sweeping system with a sweeping path of 700/1200mm, the compact rider sweeper can deliver professional performance, allowing it to reach up to 7800 square meters of sweeping per hour.
Comfort is not compromised by its size. As the 70 liter removable hopper is positioned at the rear of the machine, the operator benefits from a full front view along with clear corners. However, with all controls close at hand, the Dulevo 1000 Spark can sweep easily into corners and almost to the end of the long corridor.
It picks up dust, waste and even large debris in a simple, hassle-free manner with its flap-system, a feature that enriches its cleaning performance.
An electric filtering shaker maintains the filtering system clean by ensuring dust is retained in a filtration panel system. The operator can turn the suction turbine on and off to adjust for floors condition or their individual needs.
An easy-to-use and easy-to-maintain design backed by trusted engineering results in an exceptionally sound and wise investment.
| | | | |
| --- | --- | --- | --- |
| Model | | 1000 EH | 1000 BH |
| Sweeping path min. | mm | 700 | 700 |
| Sweeping path max | mm | 1200 | 1200 |
| Cleaning performance | sqm/h | 7800 | 7800 |
| Waste hopper capacity | Lt. | 70 | 70 |
| Filter type | | Pannel | Pannel |
| Fuel | | Battery 24 v | petrol |