Dulevo 6000 CNG Municipal Sweeper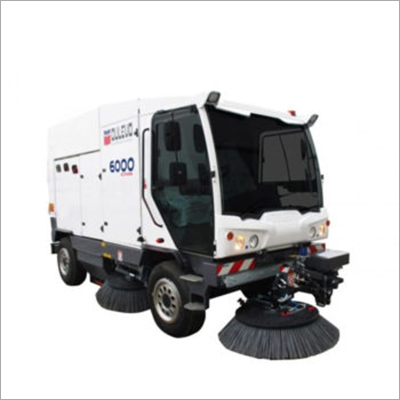 Dulevo 6000 CNG Municipal Sweeper
Product Description
Mechanical-suction sweeper powered by methane
The Dulevo 6000 CNG road sweeper has surpassed even Dulevo's own technological goals, introducing the world's first methane-powered mechanical-suction sweeper.
A new and highly environmentally friendly sweeper, created by Dulevo, caters specifically to city and citizen needs without compromising on sweeping performance.
Pollution from noise and fine particles reduced or eliminated
Dulevo CNG 6000 is a compact, quiet, attractive and easy to drive vehicle, which sets new standards of operator comfort through the use of state-of-the-art noise-reduction technologies.
With a Gore filter as standard, it eliminates over 99.9% of fine particles.
Using 6000 CNG will reduce the level of sound pollution, eliminate all categories of pollution caused by the sweeper engine, as well as minimize fine particulate emissions. Municipalities can use this machine because it emits absolutely no emissions.
Major project features:
Emission levels are drastically reduced by natural gas

With Gore filters (standard), even the tiniest of particles can be caught and retained

By using the most up-to-date technologies, methane is 100% safe to install and use

Emissions of very little sound

Maintenance costs are low

Methane-powered with seven 12 kg tanks

Standard installation of a catalytic converter
Manoeuvrability : This road sweeper can be easily maneuvered, even in the most challenging situations, thanks to its four-wheel, synchronized, hydraulic steering.
| | |
| --- | --- |
| Model | 6000 CNG |
| Cleaning track central brush (mm) | 1300 |
| Cleaning track side brushes (mm) | 2600 |
| Cleaning track with side brushes and third brush (mm) | 3500 |
| Recovery tank capacity (mc) | 4.8 |
| Hourly performance (mq/h) | 105000 |
| Power supply | Methane gas |
| Filtration PM10 (%) | 99 |