Dulevo 6000 Hydro Municipal Sweeper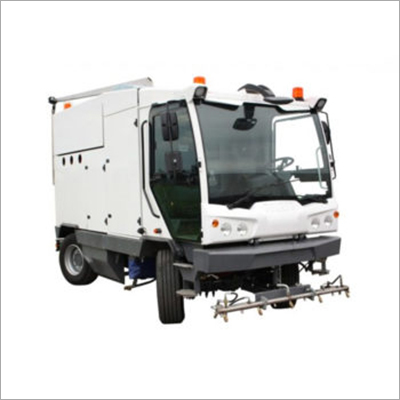 Dulevo 6000 Hydro Municipal Sweeper
Product Description
Natural gas-powered street washer is the only one in the world
Dulevo 6000 Hydro CNG Street Washer is designed primarily for high-pressure cleaning and sanitation applications in urban areas, although it can also be successfully used in industrial areas, resorts, and wherever a high degree of hygiene is needed.
The Dulevo street washer uses natural gas to completely respect the environment, paying special attention to cities and residents without impacting its washing capacity.
Designed for ergonomic cleaning and to reach even the tightest spaces.
The cabin is washed by means of a SS bar in the front.
Dulevo 6000 Hydro CNG also comes with a nozzle to get access to walls and difficult-to-reach places.
It has been designed so that the Dulevo 6000 Hydro CNG Street Washer provides maximum operator comfort. The sound-proofed cabin has large glass surfaces to ensure greater visibility.
This vehicle's hydrostatic drive, power steering, and few controls make it simple to use.
Other features:
Emissions from natural gas are significantly reduced

High pressure pump that is hydraulically activated and adjustable

Frame made of steel for heavy-duty use

An easy-to-use, pleasant power steering system

Hydraulic activation of all functions means low maintenance costs

There will be no electronics

Hydraulically induced transmission

Adaptability
This sweeper is easily manoeuvred even in complicated situations thanks to four steering wheels, all synchronized and powered.
Manoeuvrability

The four steering wheels, synchronised and with power steering, make this street sweeper easy to manoeuvre even in the most complex situations.
| | |
| --- | --- |
| Model | 6000 HYDRO CNG |
| Washing cleaning track (mm) | 2.800 - 3.200 |
| Washing solution tank capacity (l) | 4400 |
| Hourly performance (mq/h) | 96000 |
| Type of filter | Diesel |